Michael Scott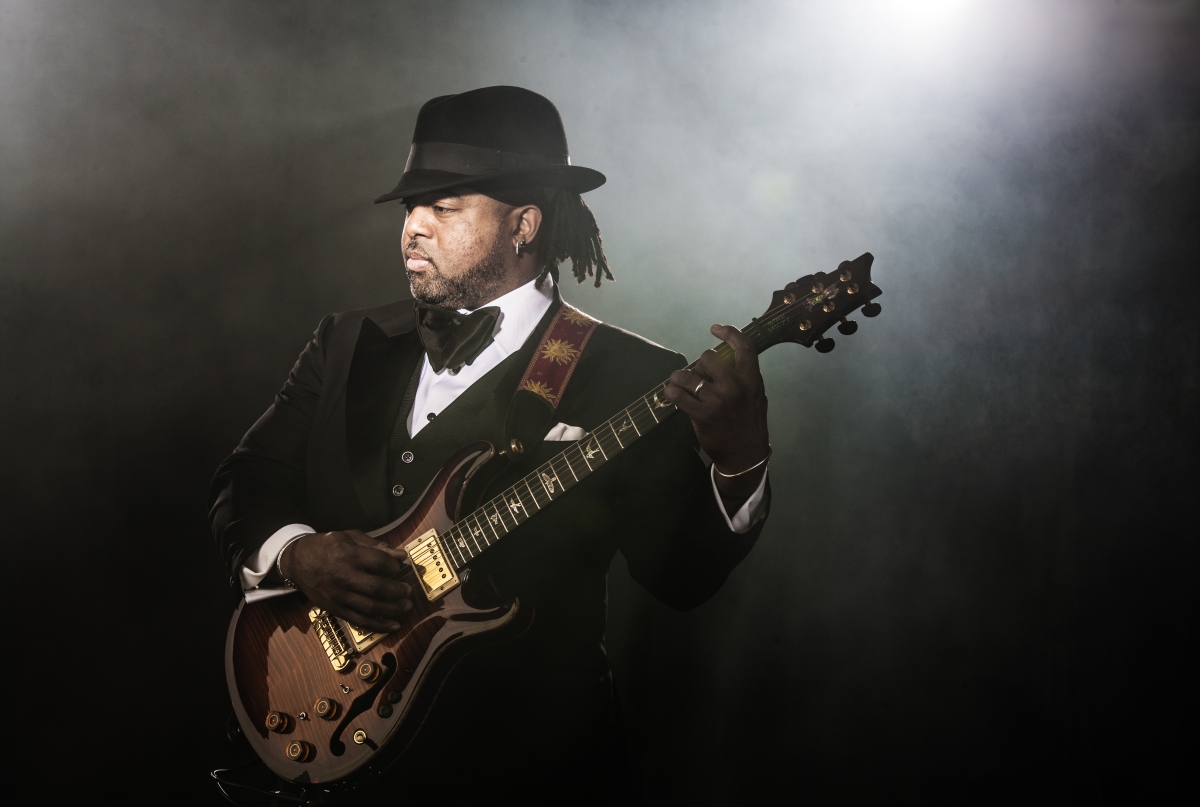 Role in the TN kids: Guitarist

Hometown: Washington, DC / Minneapolis, MN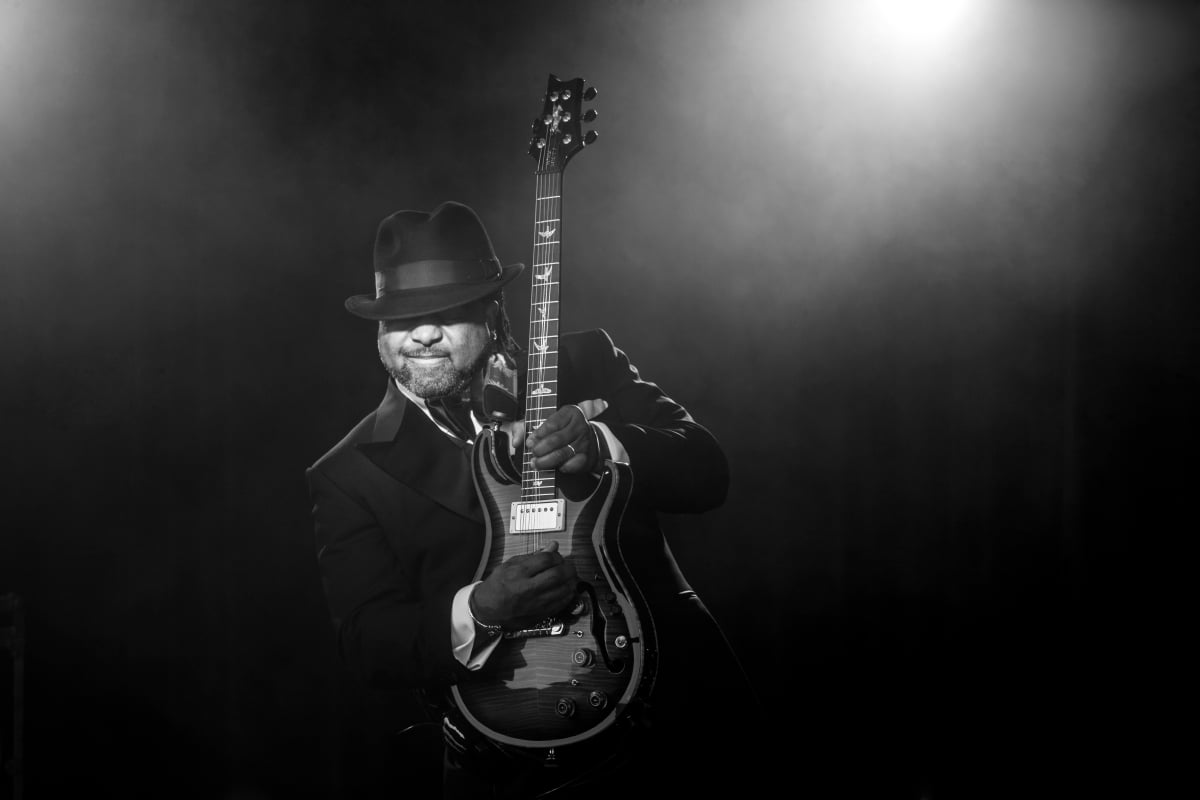 Motto?

"Keep it funky."

How did you first get into music?

I saw my babysitter's boyfriend playing guitar in a band when I was ten years old. I connected with him because I knew him personally. I was blown away that he could play the guitar.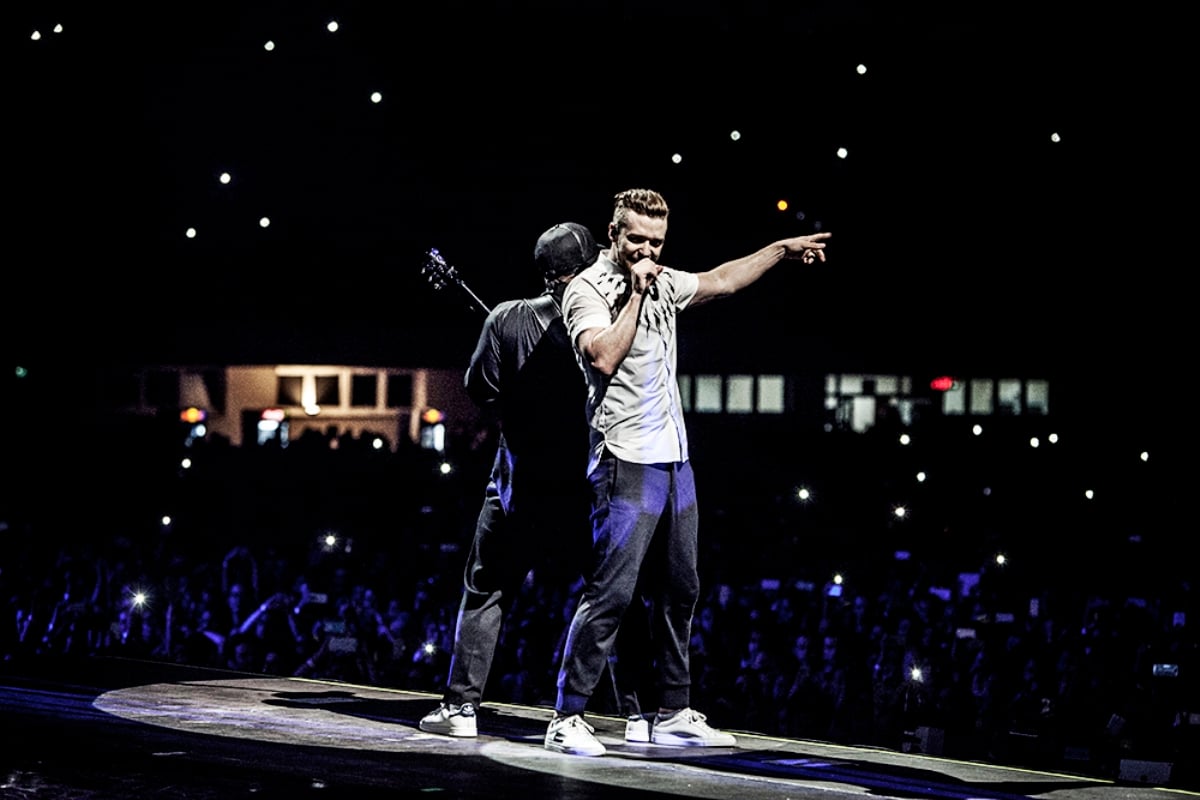 First concert?

Chuck Brown and the Soul Searchers

Who's your biggest influence? Idol?

I have been influenced by many great guitarists throughout my career such as George Benson, Steve Vai, Tony Maiden, Ernie Isley, Prince, Frank Gambale, and Scott Henderson.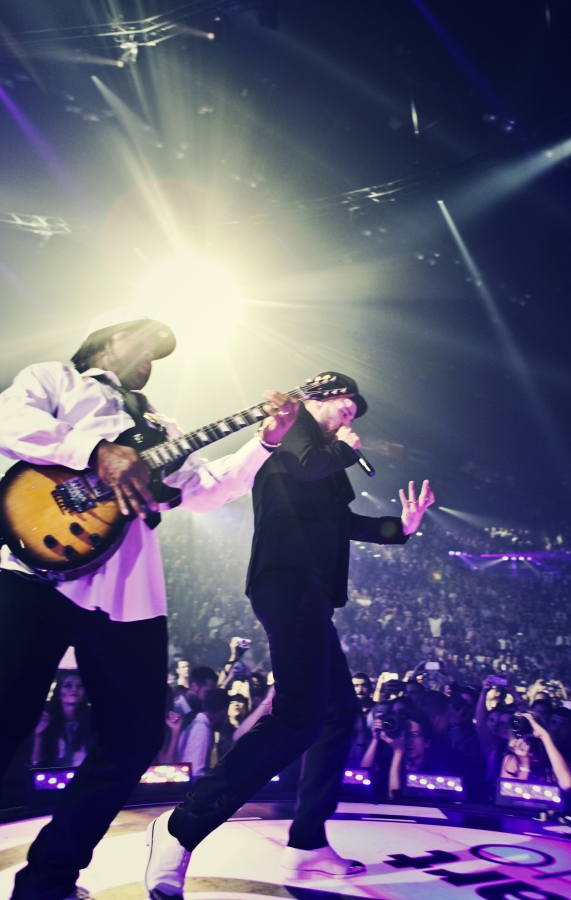 Nickname? (And why?)

"Uncle Mike" / That's what the TN Kidz call me. I guess it's cause I always try to share some old skool wisdom with those young huck-a-bucks like an old, wise uncle would do. Or…it could be the red, red wine..LOL..Uncle Mike the wino!

On tour, you can't survive without:

1. My wife Rachel

2. My fan

3. My wife Rachel (and red red wine)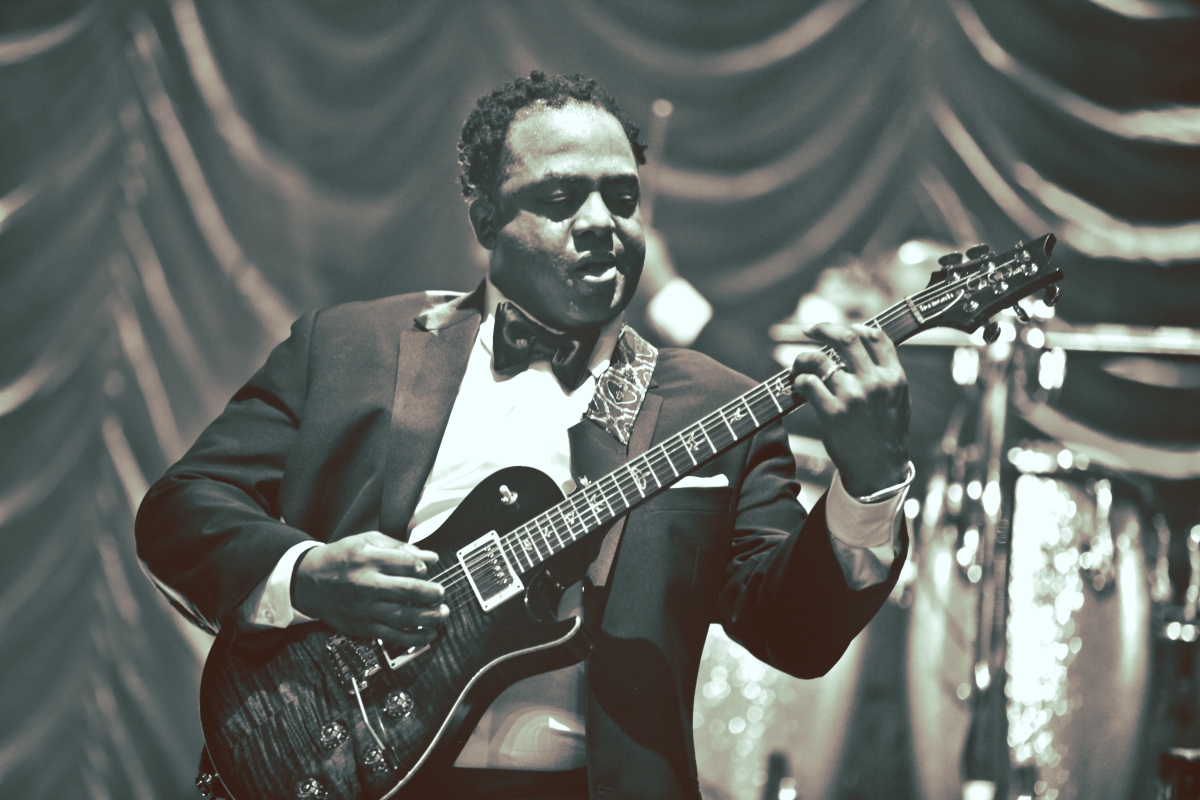 What's been your favorite place to visit so far and why?

My favorite place was Abu Dhabi. We did an awesome day in the desert that included four-wheeling over dunes and camel riding. It was freaking awesome.

Favorite moment on #JT2020Tour?

My favorite moment was a dinner/cruise on a beautiful, private boat in Istanbul, Turkey with JT, friends, the TN Kidz, and my wife. That was a special evening.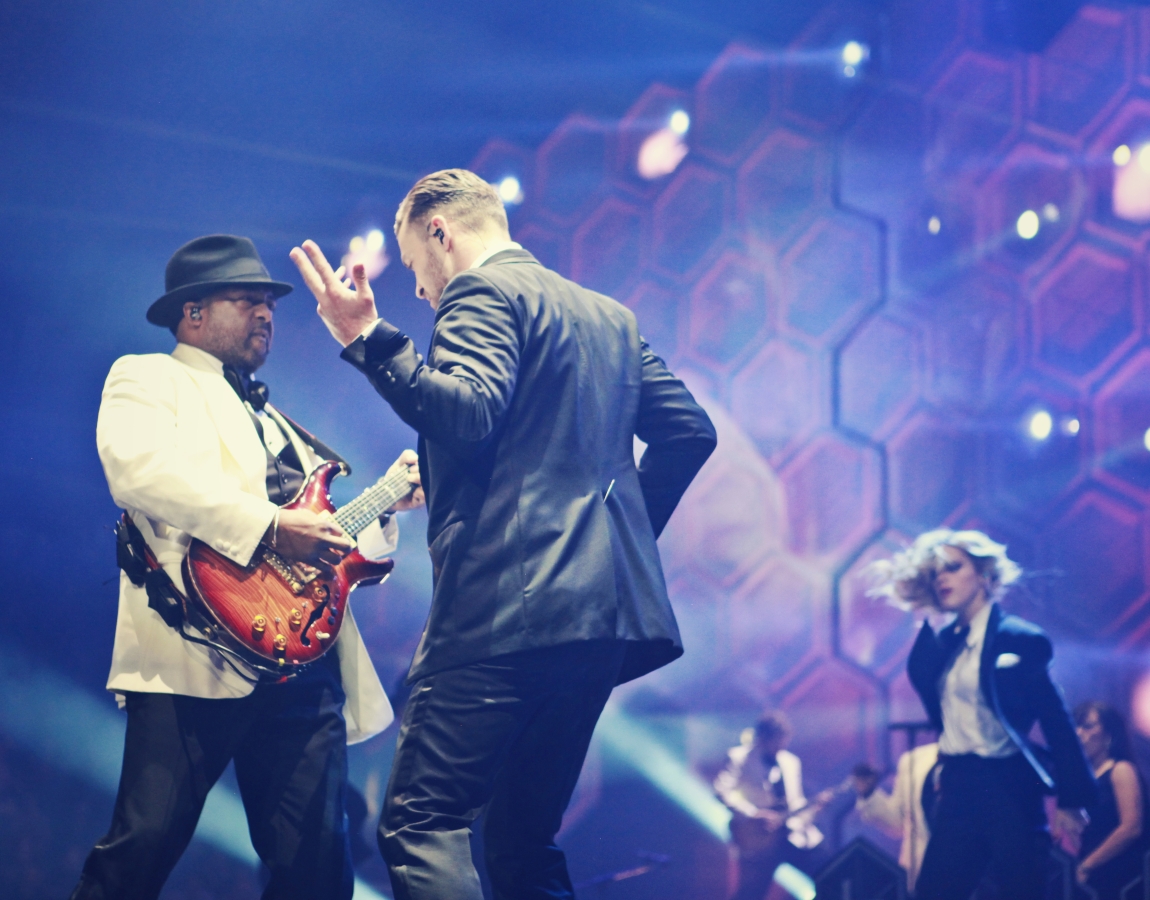 What's your favorite song to play?

Too many great songs to mention. One is "Everybody Wants to Rule the World" by Tears for Fears.

What message would you give to an aspiring musician/dancer?

Network!!! This industry is funny. Sometimes who you know will get you further than what you know.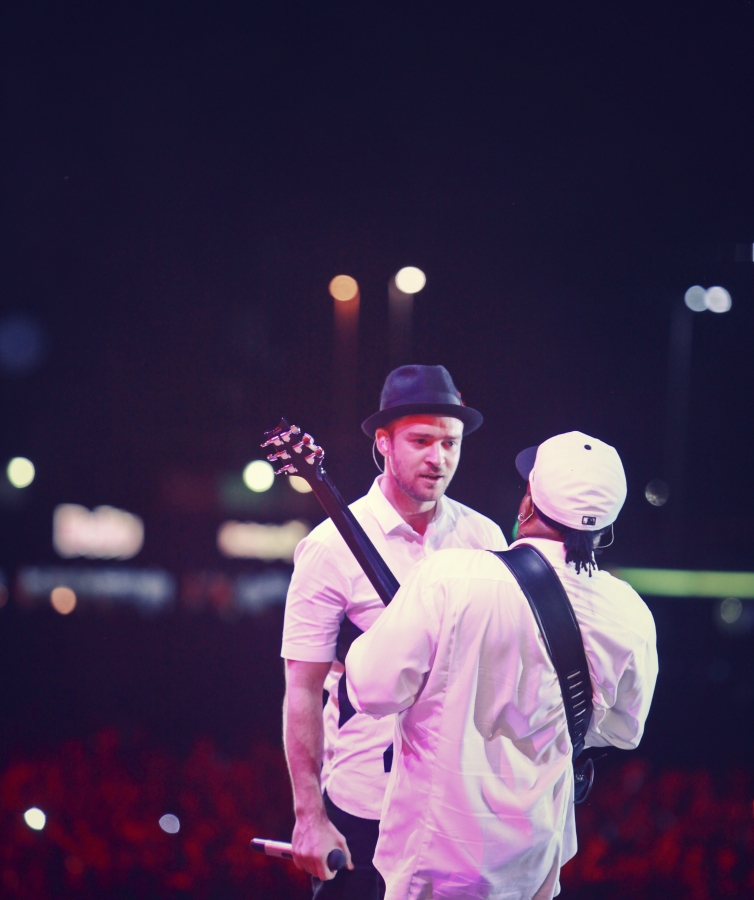 Do you have your own personal project?

Yes, several. My wife and I have a multimedia production company called Face Value Productions. There are several artists we are producing including myself and a new artist name UNYX. We also do film and video production.

Anyone you want to give a shout-out to?

My wife Rachel and kids, Tay, Chaun, Jazzy, Mike, Victor, Niyya, Brittany S Squared, Noreen, Bob and the Florida posse (you know who you are), the Dickersons, Drex and my DC fam & homies (you know who you are), Winn Krozak, Chad at Encore music, Mike Granillo, and all the many amazing people that have assisted me throughout my career as well as friends I have encountered thru the years (you know who you are)...HOLLA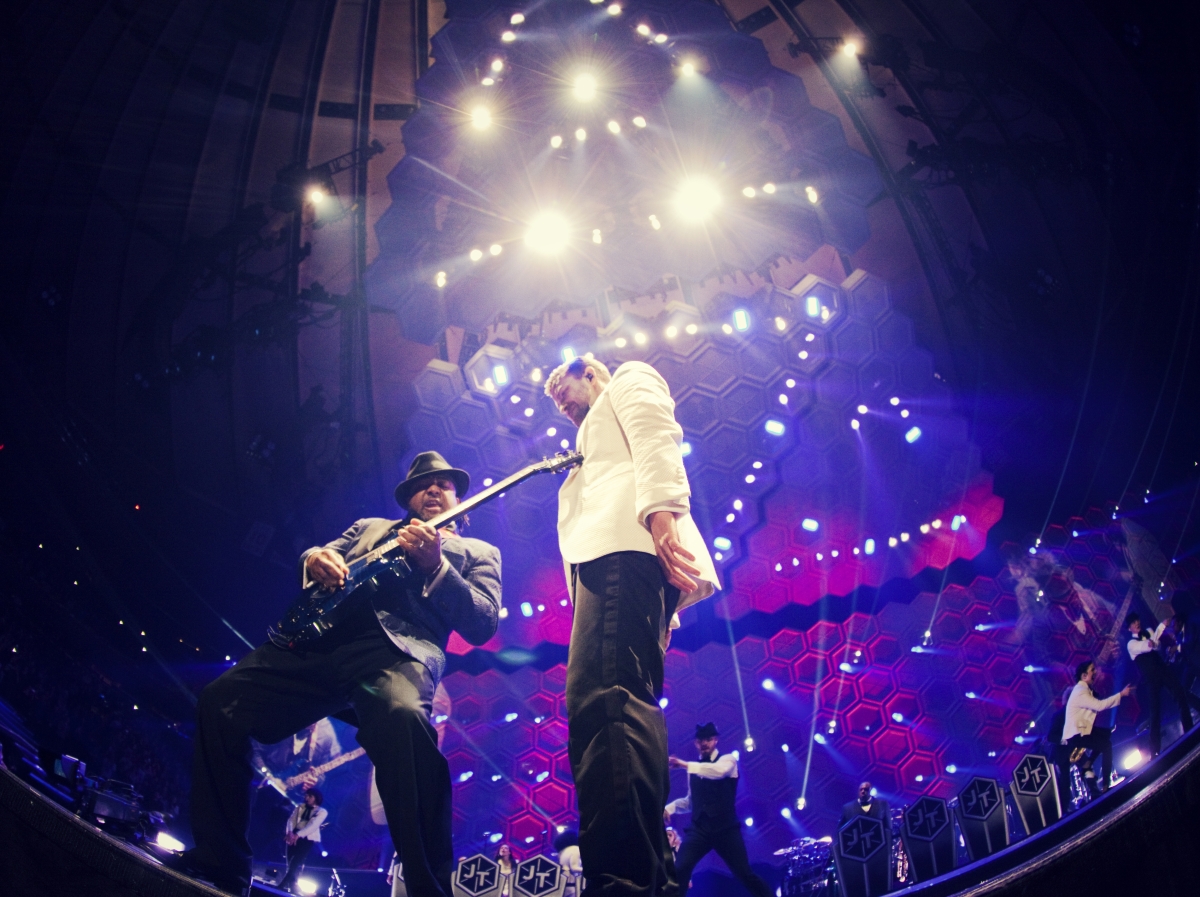 #JT2020Tour Costumes: Neil Barrett; Tom Ford

Photos: Faith-Ann Young, Rachel Yarbrough
No Items

There is nothing to display yet, check back soon.
Recent Blogs
No Items

There is nothing to display yet, check back soon.