JT And Jimmy Carter Present ASCAP Country Music Voice Of Music Award to Trisha Yearwood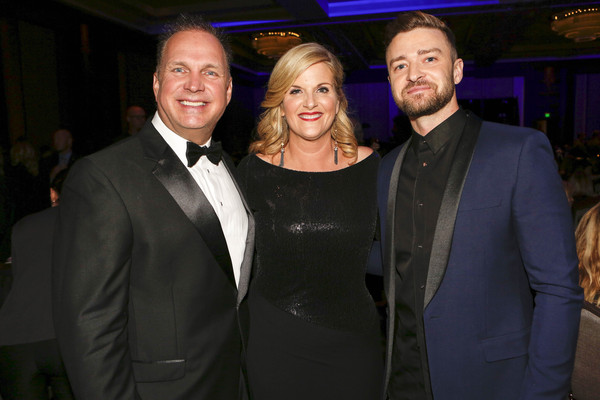 (Photo: Garth Brooks, Trisha Yearwood & JT / Ed Rode Photography)
Former President Jimmy Carter and JT surprised attendees at this year's ASCAP Country Music Awards in Nashville - when they both stepped on stage at the Omni Hotel to honor Trisha Yearwood with the Voice of Music Award.
The award is given to songwriters and artists "whose music gives voice to the spirit of a generation," according to ASCAP.
More highlights below!
JT with Lady Antebellum, Allie Brooks (Garth Brooks' daughter), Trisha Yearwood in the center, Jimmy Carter and wife Rosalynn, ASCAP President and Chairman Paul Williams, Reba McIntire, and Garth Brooks. (Photo: John Shearer / Getty)
Trisha, Former President Carter and wife, and JT
(Photo: John Shearer / Getty)
Justin with Lady Antebellum & Kelsea Ballerini
(Photo: John Shearer / Getty)