The Tonight Show Recap: History of Rap 6, Mugs, Tequila, Lip Syncing and more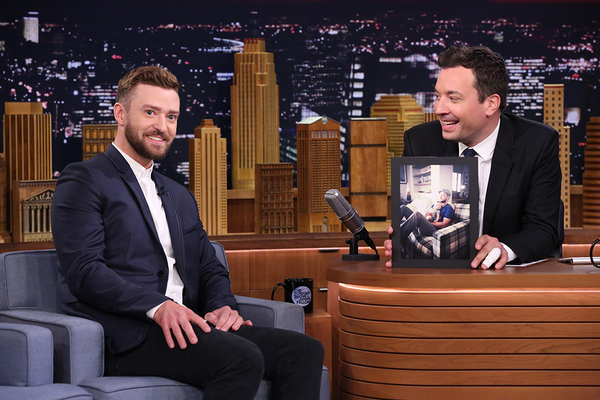 Last night, Justin came through The Tonight Show Starring Jimmy Fallon, to get mugged, talk babies, drink tequila, partake in the gift that keeps giving -History of Rap....6 - and last but not least, judge a mighty competitive lip syncing contest between Ellen and Jimmy. Because why not.
Congrats to the new season Jimmy and The Tonight Show. Our cheeks still hurt from laughing so much. Seriously though.
Thanks for having us.
(Photo: Douglas Gorenstein/NBC)
Justin Shows Silas Baby Picts
Inception Mug