ACC Highlights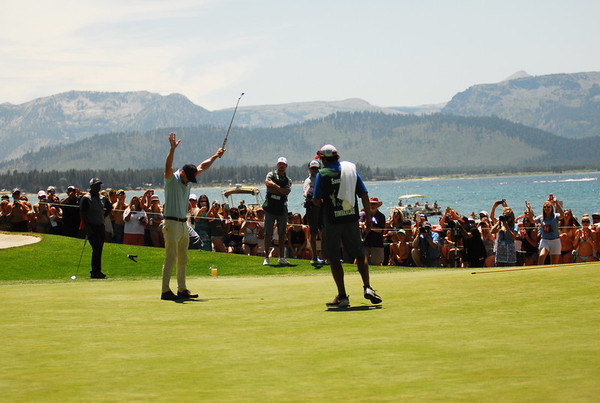 This weekend, Justin participated in the skillful, comedic and charitable golf tourney, American Century Championship Celebrity Golf Tournament, in Tahoe.
(Photos: Jeff Bayer)
(From left to rightL Alfonso Ribeiro, JT, Jerry Rice)
In classic Justin style, he kept the crowd roaring and on their feet. Playing with Aaron Rodgers and Jerry Rice throughout the tourney, Justin interspersed Alfonso Ribeiro dance-offs with some impressive basketball shots at hole 17.
(JT and Jerry Rice joking together on the course)
(From left to right: Bode Miller, Joe Theismann, JT, Joe Riggle, and Lisa Cornwall)
Other competitors included Bode Miller, Joe Theismann, Joe Riggle, Golf Channel host Lisa Cornwall. Given the plentiful sunshine, good golf, and free-flowing 901 tequila side-line refreshments, it was a weekend to remember. We hope everyone is sleeping it off and relaxing today. Watch JT's interview with Rick Fox here for some extra insight into the tournament.