Sauza 901 Tourney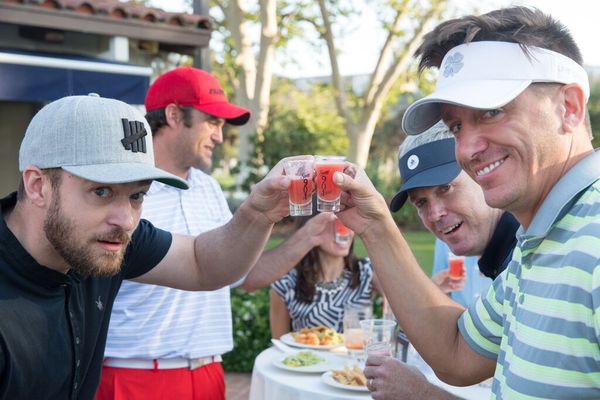 JT and Sauza 901 hosted a little nine-hole golf tourney and tequila tasting at Lakeside Golf Club in Los Angeles, CA, this past Saturday, June 6th.
Golf + Tequila... what's not to love?! Better yet, Sauza 901 was kind enough to share one of the recipes from the day - the Zarza. It's delectable and perfect for summer. Some key shots from the tourney below!
- TeamJT
THE ZARZA
Ingredients:
• 2 parts Sauza® 901® Tequila
• 1 part simple syrup
• 1 part fresh lemon juice
• Float: blackberry liqueur
• Blackberries for garnish
Preparation: Combine all ingredients, excluding blackberry liqueur. Shake well. Strain and serve over crushed ice in a rocks glass. Float blackberry liqueur on top. Garnish with fresh blackberries.
Photography: Jaime Kowal