Meet March's #TNKidOfTheMonth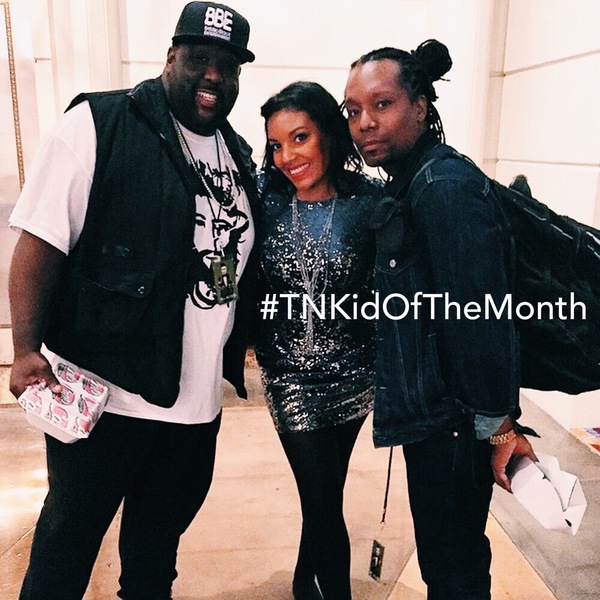 Photo: #TNKidOfTheMonth Marion with band members Adam Blackstone and Dontae Winslow
TNKids! Your submisssions for #TNKidOfTheMonth were ON POINT. It was so inspiring to read about your experiences as TN Kids and how the #PresidentOfPop has influenced your lives. While it's so hard to choose just ONE....for March, we decided on......
Marion Viada, a rad French fan, who has impressed us with her creativity as well as her comedic videos and style (see below!)
In her #TNKidOfTheMonth submission, Marion wrote that being a TN Kid is "feeling part of a family: made up of people who are down to earth, care and love truly, and are sensible to creativity." Love that description.
Better yet, below she explains how you - TN Kids - helped make her dream come true, paying for her trip to see the last The 20/20 Experience World Tour shows in Vegas! WOW. Impressive.
Good luck TN Kids for next month's submissions! Details here!
- TeamJT
Have you met any other TNKids along the way? Got any stories to share?
I didn't know other TN Kids from previous tours. When JT came to the Stade de France in Paris last year, I just brought my mom and my little brother - who already endured my passion for 12 years. I became more active on the social networks, and then this happened: I found people sharing the same passion as me!
You, TN Kids, were always kind to us, and it really MADE this tour The 20/20 Experience. The love and the energy I felt surrounded by those TN Kids pushed me to realize one of my biggest dreams: to see JT on stage in the US. When I told a fellow fan she responded, "And what if we help you?"
Guess what!? I built up a money pool online, and friends, family and TN Kids alike helped me to afford a trip to the last two shows of the tour in Vegas! I even flew from France to Vegas with one TN Kid I didn't even know five months earlier! Crazy, right?
We had the BEST experience! At the end of the second to last show who could have imagined Andre Person, JT Family, would invite us to the finale? Definitly not me! From now on, I'll always believe in my dreams!
Favorite moment from The 20/20 Experience World Tour?
The very last performance of "Mirrors." Justin dropped his mic off and listened to his fans all singing together. Everyone was clapping their hands, crying, and smiling. I'll cherish that moment forever.
If you could tell JT one thing what would it be?
I find it inspiring that you always come up with something new. I admire your humility and work ethic. I am also sensible to your sense of humor. And last but not least, I love how caring you are. Thank you Justin! Thank you for all the good memories and friendships you made possible.