#Finderskeepers: Meet and Greet at the Last #JT2020Tour Show!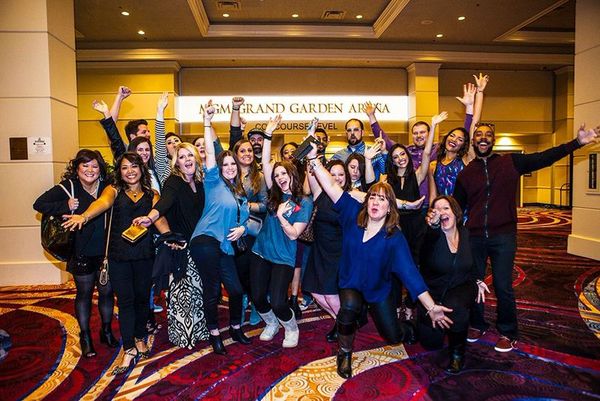 On Friday, January 2nd, Justin and The Tennessee Kids brought The 20/20 Experience World Tour to the stage one last time at the MGM Grand Garden Arena in Las Vegas, and it was time for the #Finderskeepers winners from November 20th to claim their prize!
On Nov. 20th, Justin stashed one #Finderskeepers signed vinyl in ten random cities throughout the US. The first person to get his or her hands on the vinyl received:
- Two tickets to the Jan 2nd, 2015 show at the MGM Grand Garden Arena in Las Vegas
- Two wristbands to the Sauza 901 VIP lounge (both attendees had to be 21 and over!)
- One night stay at MGM Grand Hotel & Casino
- Two flights to Las Vegas for The 20/20 Experience Tour finale show
- $500 MasterCard gift card
- An Ultimate End of #JT2020Tour Swag Bag
- A meet & greet with Justin before the show!!!!
On the morning of January 2nd, the #Finderskeepers arrived in Las Vegas, checked into the MGM Grand Hotel & Casino, and picked up their Ultimate End of #JT2020Tour Swag Bags - complete with their tickets and $500 MasterCard gift card.
@justintimberlake: "All our bags are packed...#JT2020Tour. Big thanks to the folks who helped us spoil the #Finderskeepers winners with #Swagbags @MGMGrand @Sauza901 @williamrastofficial @LiveNation @MasterCard #FulBags."
The winners met for a cheers with TeamJT at Michael Mina's - Bar 1842 in the MGM Grand and then went off for their meet and greet with Justin himself!!
Boston Winners - Kimberly and Karol Ann
Miami Winners - Robert John and Cristina
Atlanta Winners - Amanda and Sarah Katherine
Chicago Winners -Wesley and Nina
Phoenix Winners - Cassandra and Rebecca
Nashville Winners - Christy and Lindsey
Houston Winners - Sharzad and Samuel James
Los Angeles Winners - Ian and Caelayn
Portland Winners - Martin and Gabrielle
Then the winners were off to the final #JT2020Tour show! It was one for the books!
Photos: Faith-Ann Young and Rachael Yarbrough