SOCIAL REPORT: #JT2020Tour Portland, OR - Dallas, TX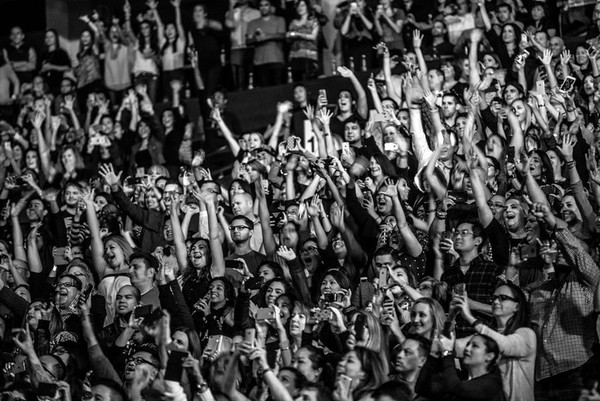 We're BACK! The final leg of The 20/20 Experience World Tour is in full swing and has been hitting the stage from the Pacific Northwest all the way down to the Lone Star State. Since no one wants to see the tour end, The Tennessee Kids, Justin, and of course, the fans are bringing out that extra energy to make the tour's last leg one to remember.
Some of our favorite photos from Portland, Oakland, Inglewood, Anaheim, Vegas, Houston, and Dallas are below! Thank you to all the creative social reporters featured!
There are only ten shows left, but you still have a chance to see Justin and The Tennessee Kids one last time! Get your tickets HERE.
Be sure to stay tuned for more social reports covering the last leg of the tour! Remember to use #JT2020Tour if you take picturess at the shows, and you could see them featured here in the next report!
11/20 - Portland, OR at the Moda Center
In Portland, The 20/20 Experience was one of the biggest shows to ever come to the city. The Moda Center was completely sold out and the crowd was ready to party. Midway through the show Justin raised his Suaza 901 shot to the crowd saying, "I never tell a lie. This is one of the craziest crowds we've ever had."
From @TheTNKids: The boys are back! #Regram from @winslowdynasty in #Portland #JT2020Tour - @bfm22 @mrjoness3 @aaroncamper @jus1gil @regiment_horns @mohawkmusic @soirodgers @terrysantiel @lylebeniga @ivankoumaev @mattywordup @seanethetrumpet @leonsilva_onsax @kwilliams62279
Photo: @kelligirl95
Photo: @mrstinytrex
Photo: @mrstinytrex
From @TheTNKids: You rocked it Portland - way to start off the last leg #JT2020Tour right!! Pic by @ingridcmccarthy - edited by @monaroyalty #TNKids
From @TheTNKids: "Taking in every last moment..." from @lindsayrichardson our #TNKid dancer! OAKLAND let's make it a night to remember!! #JT2020Tour
11/22 - Oakland, CA at the Oracle Arena
Justin and The Tennessee Kids were so excited to be back on the stage in California. Justin did a few shout outs to "Oaklaaaaand!" and "San Fran!" and the crowd was giving good energy right back!
From @TheTNKids: #Backstage - Secret fun room @oraclearena!! @ivankoumaev @mattywordup @lylebeniga #JT2020Tour
From @TheTNKids: Last night was turnt up #Oakland! #JT2020Tour pic by @tnkid
Photo: @katharina.julia
From @TheTNKids: INGLE-WHAT?!? Let's rock it out tonight! #JT2020Tour #lastleg #Inglewood Thanks for the pic @anthonypresents
From @Shmeckaleck: His first concert! He had a blast! @justintimberlake
11/24 - Inglewood, CA at The Forum
In Inglewood, Justin made one woman's birthday / her whole year:
"It's your birthday? Today?" asked Justin. "What's your name? Cassidy? Are you driving? Did you Uber? No? You're not driving? Imma get you a shot then."
From @TheTNKids: Before the #JT2020Show at @theforum in #Inglewood last night! Thanks for the pic @ivankoumaev #backstage
Photo: @bltoney_
Photo: @lccfoodie
Photo: @lccfoodie
From @Brunasouza: If I could say anything to @justintimberlake and @thetnkids it would be: thank you! I've been to 17ish concerts for the #JT2020Tour all over US and Canada (Toronto, Montreal, Ottawa, Chicago, NY, Kansas, LA, Anaheim, Vegas, and Houston), met met some really nice people and had an amazing time! This is my box of little 'treasures' with credentials, tickets and a few things I collected along the way… Love you all!
11/26 - Anaheim, CA at the Honda Center
The show in Anaheim was the day before Thanksgiving. Everyone was getting into the holiday spirit - especially Justin and The Tennesee Kids who were ready to party!
"It's going to be a hot one tonight, Anaheim...Right now it's an 8.5, and I wanna turn it up to a 10!" Justin proclaimed. Let's just say the Anaheim crowd turned it up!
Photo: @pettitca
Photo: @catgeee
Photo: @charlene_c
11/28 - Las Vegas, NV at the MGM Grand Garden Area
It's was a fun show in Vegas. The city knows how to party!
Photo: @ivankoumaev
Photo: @meeshmosh
Photo: @JTFan900
From @TheTNKids: "This is what happens when your flight gets canceled #2020airportparty" ~ @mattywordup feat. the #TNKidTravelers @ivankoumaev @lylebeniga @lindsayrichardson @danadaners @natgilmore @karisellards
12/1 - Houston, TX at tbe Toyota Center
The show in Houston was almost a year to the day from the Houston stop of the first leg of The 20/20 Experience World Tour. At the show Justin, toasted to the South - "This is to the South, baby."
Photo: @toyotacenter
Photo: @mrsmelslocum
From @TheTNKids: Loved the energy last night!! Thank you #Houston! #JT2020Tour #lastleg Pic from @marcofromhouston
From @justinjames99 (American football defensive end for the Houston Texans of the National Football League): Mr. Do-It-All... So many talents, such a great work ethic. Great seeing you last night @justintimberlake.
12/3 - Dallas, TX at the American Airlines Center
Dallas represented at the show last night! Dancing the whole night! A few lucky ladies even got a selfie with the man himself.
From @TheTNKids: Looks like these #Dallas #TNKids are getting into the #JT2020Tour spirit!! Thank you for sharing your cute pic @hien_to
From @TheTNKids: #thecrewisallhere - regram from @linsdayrichardson
Photo: @aacenter
Photo: @transposemma
Photo: @leighlibmann