Meet The TN Kids: Adam Blackstone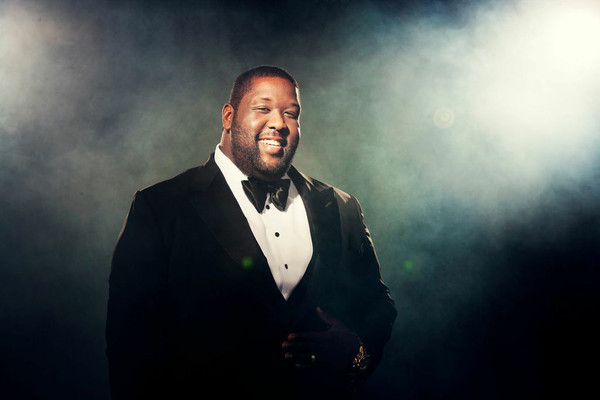 The 20/20 Experience World Tour is back in the US for its last leg! From Portland to Houston, The Tennessee Kids have been bringing that good energy to the stage night after night. Today, we're featuring the very talented - Adam Blackstone - who's both a bassist and the musical director! #MeetTheTNKids
Role in TN Kids: Musical Director / Bassist
Hometown: Philadelphia via Willingboro, NJ
Fan Page: http://justintimberlake.com/users/adamblackstone
Motto: "Trust GOD and everything else will fall into Place."
First concert?
Take 6
Nickname? (And why?)
They call me "Black" or "ABlack" because of my last name.
On the road, you can't survive without:
1. My cell phone
2. Laptop
3. Room service
What's been your favorite place you've visited so far and why?
I would have to say Brazil because that was one of my 1st international trips with JT, and I was able to see the impact his music has on the world!
What's your favorite song to dance/play? Go-to karaoke song?
"Mirrors." Those words mean so much to me.
What message would you give to an aspiring musician/dancer?
Be humble. Be a good person and work. Money will come.
Do you have your own personal project?
I have my own production company and record label BASSic Black Entertainment. I am pushing many different artists on my label.
Anyone you want to give a shout-out to?
Shout out to QUEEN BEE @KAISHA!!!!
Website: BASSic Black Entertainment, Adam Blackstone
Twitter: @BassicBlack
#JT2020Tour Costumes: Neil Barrett; Tom Ford
Photography: Faith-Ann Young, Rachael Yarbrough