JT Teams Up With AfterMaster Audio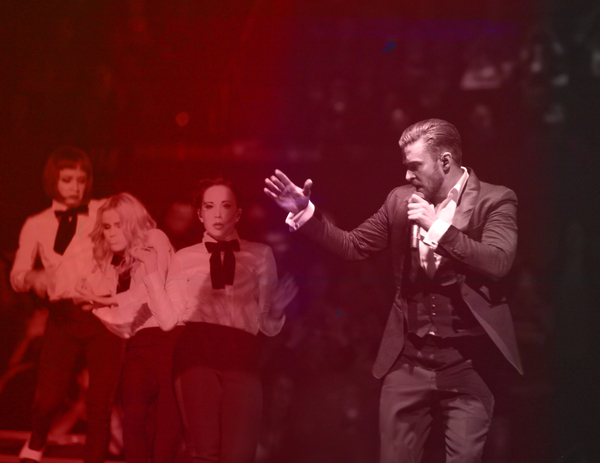 Just announced! JT Teams Up with Sound Mastering And Processing Company AfterMaster Audio

Hollywood, CA (November 19, 2014) – AfterMaster Audio Labs, Inc., a subsidiary of Studio One Media Inc. ("OTCQB:SOMD"), an industry leading audio technology company based in Hollywood, CA, today announced that Justin Timberlake has joined the company as an owner. Teaming up alongside music and sound industry's elite, Justin will play an integral role as AfterMaster prepares its launch into the marketplace, providing revolutionary technology and sound to the digital audio processing world.
Made for real-time mastering, re-mastering and audio processing, AfterMaster offers unparalleled state of the art technology, which dramatically enhances the quality of any audio event and delivers an audio experience that replicates studio-produced sound. AfterMaster audio technology offers a significant increase in loudness, clarity, depth and fullness, producing a caliber of audio never before available through traditional audio processing technologies. AfterMaster is expected to redefine the way we hear sound, through any audio-enabled device or service including televisions, headphones, speakers, mobile devices, streaming services and so much more.

"We have worked for over six years to perfect AfterMaster's technology, with the goal of truly redefining the sound experience for everyone," says Larry Ryckman, Co-Founder and CEO of AfterMaster. "We are proud to announce Justin Timberlake as an owner—he is someone who truly understands audio and will be a key part of our team as we introduce our AfterMaster technology to the world."
Adding to the Company's already impressive roster, Timberlake will join a group of world-class audio engineers and music industry veterans including AfterMaster Co-Founders Larry Ryckman, CEO, and Shelly Yakus, Chief Engineer, who together have developed a revolutionary sound innovation, never before experienced by consumers.

"I'm thrilled to be a part of this groundbreaking company," says Justin Timberlake. "The first time I heard audio, post AfterMaster, I knew that I had to be a part of this company and that we had something revolutionary on our hands."

AfterMaster's proprietary (patents pending) technology can be utilized in consumer and industrial hardware products and streaming services through DSP chips or software. AfterMaster software will be available for licensing December 1st, 2014 followed by DSP chips launching in the market in early 2015.

Most recently, AfterMaster entered into a multi-year partnership with ON Semiconductor (NASD:ONNN), a global designer and manufacturer of semiconductors to design and manufacture the AfterMaster processing technology. The ON/AfterMaster chips will utilize AfterMaster audio technology, bringing audio quality to a multitude of consumer and professional audio products including headphones, televisions, stereos and computers.

For more information and to listen to examples, please visit www.aftermasterhd.com.